We had the great privelge of transforming this lovely familys home in just 3 days!
We started out by hanging plastic over all the cabinetry and remaining furniture do help minimize our dust and then removed all of the carpet and glued down sheet linoleum that seperated the house into different rooms, scraping the concrete subfloor clean & removing all the debris.
Once the floor was prepped we began installing the Luxury Vinyl Planks which were a NuCore brand with a cork bottom, ideal for laying ontop of a concrete subfloor as it gave a much softer step than the sheet  linoleum.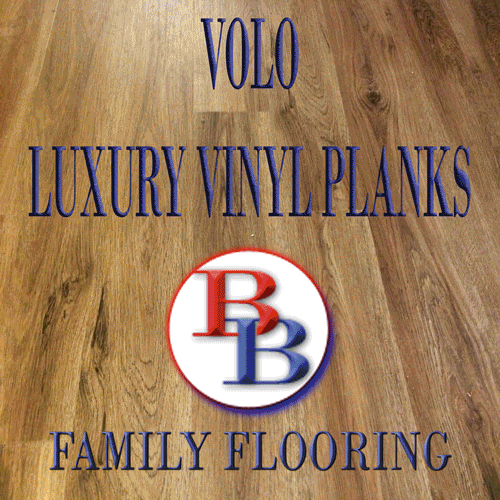 We finished the installation by putting up all of the shoe trim, caulking & painting the trim, putting the furniture back and of course a final clean up. This was 6 rooms & all hallways completed in just 3 days!
It was a lot of work and we're all ready for a good nap now but we loved every moment of it especially the end results. One of our favorite parts of the project is that this is the 2nd job we have done for these folks. They hired us to do the first floor on a rental property of theirs and liked our work so much they asked us to come do their home too!
Thank you Volo Family for entrusting us to complete your projects, we hope you enjoy your new floors for many years to come!